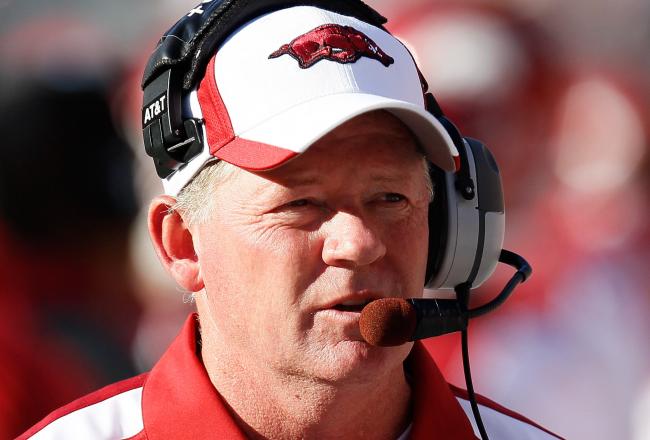 Word on the interwebz Monday morning was that Bobby Petrino was on campus at Western Kentucky, presumably interviewing for an undetermined position with the women's volleyball program. A couple hours later,
this happened:
Western Kentucky announced Monday that Bobby Petrino has been hired as the new Hilltoppers' football coach. The 51-year-old Petrino replaces Willie Taggart, who left WKU on Saturday to become South Florida's coach.
Chances Western Kentucky will be pretty good (relatively speaking) next year: good. Chances Bobby Petrino will be at Western Kentucky after next year: zero. Chances that will bother Bobby Petrino in any way: zero.
That is all. Commence internet asplosion.
/spends 10 hours in gales of laughter after googling "Bobby Petrino gif"