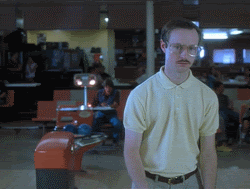 Forever Saturday is sooooooo back.
It took 11 months that seemed more like 11 years, but my two-job timesuck has finally come to an end -- and that means back to blogging about my most favoritest topic in the whole wide world.
And it only seemed appropriate to launch my new-and-awesomer website on a Saturday. I plan on actually being able to, you know, write and stuff on a regular basis (gasp) without having to neglect my work
or parenting duties
, which will be amazing.
So let the countdown begin: In exactly 89 days, 14 hours and 4 minutes, we'll have college football. Until then, I'm pretty sure I can find some stuff to write about.