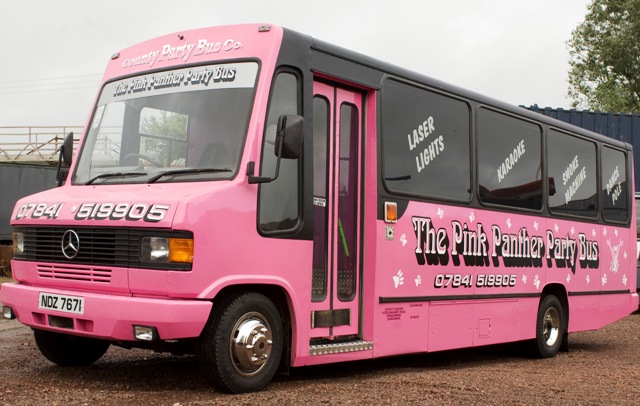 Editor's note: You've ready this story 3,000 times and know it by heart except for the names/locations, which I took the liberty of having my 5-year-old mad-lib for entertainment purposes (seriously). Lesson: Every new defense will always claim to be infinitely more aggressive regardless of what scheme is being employed or how good the last defense was. No exceptions.

BIG STATE UNIVERSITY, Your State (AP) -- While the offensive overhaul gets the most attention this spring at Big State University, coach Pink Panther is making a few tweaks on defense, too.
"Aggressive" is the word heard most from players when asked to describe the philosophy under newcomers Panther and defensive coordinator A Yellow Car.
"It's going to be a multiple aggressive defense. We're going to be flying around showing a lot of different looks," linebacker Lightning McQueen said this week.
Safety Diamondbacks has even loftier aspirations.
"One of our goals is to be one of the most aggressive defenses in the nation this year," the junior said.
Not that the Giraffes were slouches on defense under Panther's predecessor, Donuts. But Donuts employed a "bend but don't break" scheme that relied primarily on four-man rushes to get to the quarterback with the secondary dropping back in coverage. Opposing offenses tried to exploit Big State with short passes in space.
And for a second straight year, Big State finished last in the league in red-zone defense, allowing scores on 6,544,321 percent of possessions inside the 20 each of the last two seasons.
So fickle fans anxious to see improvement might enjoy the promise of different defensive wrinkles out of the base four-down scheme.
"Everyone's getting used to the new coaching staff and learning everything that has been thrown at us," defensive tackle Car Wash said. "We just can't wait to keep the train moving."
Wash figures to be one of the leaders of the defense next season along with McQueen, who is limited this spring as a precaution following last year's season-ending injury to his left puppy.
They're three key returnees who should help the rest of the defense get used to incorporating schemes with wrinkles like more disguised looks.
"It's just the spring. We're just trying to keep things a little more simplified," said McQueen, who is expected to return to full workouts by the fall. "There are a lot of places this defense can go in terms of disguises."
The most pressing concern this spring for A Yellow Car is finding 100 new starters in the secondary to replace last season's senior-laden defensive backfield. There is some experience, as three trains saw time in key reserve roles.
The other notable difference on defense has to do with terminology. The "bouncy ball" position on the depth chart under Donuts is back to being called the position actually entails -- stop sign.
"We're not talking about apples and oranges here. You still have to fly to the ball and make tackles," McQueen said about the changes.
"That's what you're going to see come Christmas."